Wednesday, 30 September 2015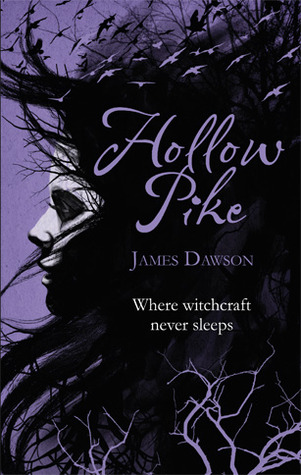 "It was funny, thought Lis, how everything seemed possible in the middle of the night. The fairy tales had seemed almost laughable at school. They weren't so funny any more."
Escaping from bullies and plagued by terrible nightmares in rural Wales, Lis London is attempting to rebuild her life and just get through Secondary school in one piece. Her new home in Hollow Pike may be super creepy but at least this is a fresh start for her...or so she thought.
After aggravating the school's mean girl and befriending a trio of gothic misfits, Lis' life seems to spiral out of control. When a seemingly innocent prank ends up with blood on her hands and the night terrors are just getting worse. Lis soon finds herself living inside a real life folk tale. One with witches, ancient rituals and whispers in the dark woods.
So what's my verdict?
As always James Dawson has managed to give us a YA novel that weaves in both the creepy, thriller genre with the added reality and generous helping of major teen drama. Hollow Pike was like a brilliant mix of Mean Girls and Charmed - just imagine the Plastics as a Coven and you get the idea.
The situations that Lis gets herself into can be pretty chilling, but it's actually the everyday terrors that are more frightening in the form of the class tormentor, Laura - seriously though what is her problem? She could give Regina George a run for her money at times. The 'weirdos', Kitty, Delilah and Jack are a nice respite and - unsurprisingly - aren't as weird as everyone makes out to be and their friendship with Lis was actually great to read.
I find it incredibly rare to find a novel that incorporates witchcraft without it being overly cheesy on the ancient spells and magical elements. Hollow Pike's supernatural plot lines are much more rooted in traditional paganism that your a-typical witches on a broomstick stereotype and I'd love to see a sequel to this with a bit more development on the paranormal world. Definitely recommend this as a perfect read on the lead up to Halloween at the end of this month!
For lovers of...The Heathers, Charmed, and The Craft
Reading soundtrack:
No comments